CHECKOUT IN JUST 3 EASY STEPS: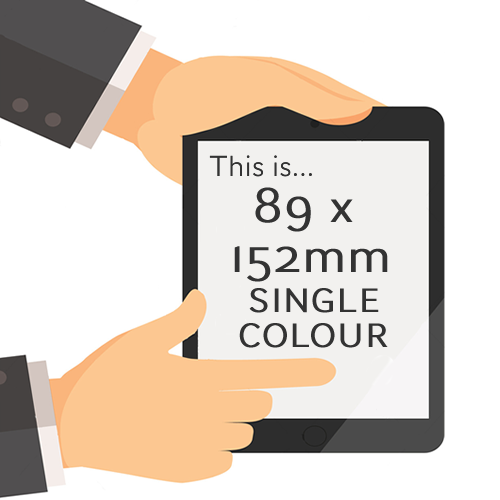 STEP1. ANY QUANTITY.

STEP2. ENVELOPE OPTIONS.

STEP3. ADD TO CART.
Instructions:
Choose quantity & options, then
ADD TO CART

bottom of your screen,


CHECKOUT

anytime at the very top of your screen.


---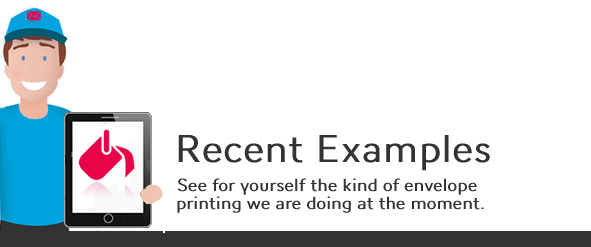 Our new UK print factory....

---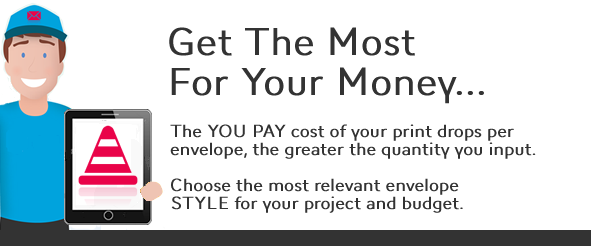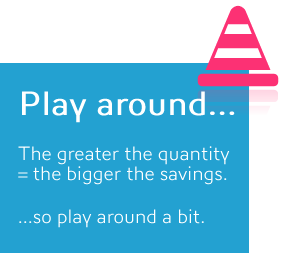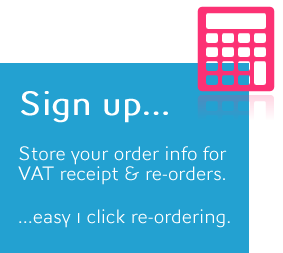 The cheapest printed envelopes in the UK.
In under 1 hour we send free artwork proof for you to approve.
S

till Unsure?

Learn more below or Contact Us


---
Award Winning Pricing
The Price You See (Top Right) Is The Price You Pay
We are the cheapest printed envelopes business operating in the UK today. The price you see in the top right of your screen will always reflect the price you pay. The price you pay is directly linked to the Quantity you order. The price of your envelopes remains static, for example your envelope costs 0.01p, therefore 1000 envelopes cost £10.00 etc. We do not have control over this, but we do have control over the cost of your print and therefore the price of your printing falls directly in line with quantity. The more you have printed the cheaper per printed item the price becomes. The falling print price is displayed per envelope top right of screen just below the price. We have a minimum order of 100 envelopes so the price you first see when opening the screen is the price for ink for 100 items, you then need to add to this the envelope you wish to use and if you wish for more than 100 envelopes you need to increase the quantity up from 100 in the Qty box bottom right of the screen.
Available Options
* Please Choose Your C6 Envelope Type
This is a MANDATORY field and must be filled in. This envelope you have chosen to be printed is a standard sized C6 114 x 162mm envelope, also know as postcard sized and as 1/4 the size a sheet of A4 paper. 114mm up the sides and 162mm across the bottom. This envelope is also known as a wallet envelope, which means the flap runs across the top, also known as the long edge. The types of sealing we offer are gummed, self seal and peel and seal. A gummed envelope has to be wetted to stick, a self seal envelope simply sticks when pressed down and the peel and seal option offers a paper strip that you peel away to reveal a sticky strip underneath. The thickness and paper quality is graded using GSM. The thinnest paper being 80gsm which we recommend for big bulk trade mail shots, through to 90gsm the standard bearer for most business's with budgetary requirements, up to the 120gsm envelope which is a high quality premium paper. With more choice of this C6 envelope types than anywhere else in the UK today, we have carefully selected the right types of C6 envelope here for your printing needs. You get to choose from the following types, in price order: Manilla Gummed With and Without Window 80gsm and 90gsm White Gummed With and Without Window 80gsm and 90gsm Manilla Self Seal Without Window 90gsm White Self Seal With and Without Window 90gsm White Peel and Seal 120gsm The choice is yours to make.
* Do You Require A PDF Proof Creating By Our Design Team:
This is a MANDATORY field and must be filled in. If you have a PDF proof as mentioned above, then all you need to do is click "No Thanks. I Sent My Design Using The Button Above " and scroll down to the Optional Extras, Qty and Checkout section bottom right of the screen. However, if you do not have artwork to upload you must click "Yes Please. Create My Design As Below & Email PDF Proof". This option will add a one off small fee to the price you pay at the top of the screen and then allows you to go about setting out your design requirements for our design team to put into action. See next options.
I Have My Own PDF Proof & Do Not Need One Designing:
If you regularly have your envelopes printed, chances are you have a PDF design proof that you are happy with and wish to use. This helps to reduce costs as we do not have to involve the time and resources of our design team, a saving which we are happy to pass back to you. The PDF design proof is a *.PDF formatted file, that has the outline of the envelope on it, with your design inside it. At this point all you need to do is upload your file using the Upload File button, and then you can scroll down to the option below. If we have lost you at this point, chances are you do not have this file, but don't despair as for a 1 off small fee, we can create and email back to you for approval your very own artwork proof to keep for any future envelope printing you may require. We would always seek your approval of this artwork prior to commencing print.
Please Add Your Text As You Wish To See It Printed:
This is your opportunity to let your creative juices flow so go for it. Whatever text you wish to see printed on this your chosen envelope size and type, just remember that you have already chosen the kind of printing you require in terms of colours and sides, and if you wish to alter this you need to use the menu above to navigate to a different product.
Please Tell Us Your Text Type: i.e. Times Roman, Comic Sans etc:
We can print almost any type of font so here is your opportunity to tell us and see it in print.
Please Tell Us Your Text Colour:
The default colour is black. Depending on the envelope print product you have already chosen by this point dictates where we go from here so just bear in mind 1 colour jobs needs 1 colour, 2 colour jobs need 2 colours and full colour jobs..the sky is the limit!
Please Tell Us Of Any Special Requirements:
This is not mandatory, but if you feel there is something important, or not so important that we need to know about, now is your chance to wax lyrical. In this context we would suggest the more the merrier.
Optional Extras:
We have tried our best to bring you everything you ever needed for superb high quality printed envelopes produced to your particular requirements and exceeding expectations in terms of price, lead time and finish. However, when there really is just no pleasing some people we have done our utmost to try and find you some non mandatory options over and above the norm. If you feel you need something extra, then this is the place to load up.
I Do Not Have A PDF Proof, But Wish To Use This Design:
If you do not have an artwork proof *.PDF file, but you do have artwork that you wish to be printed, then this is the place you need to be. Using this File Upload button you can send us anything at all you have such as a design, picture or a logo in a Word document or a *.jpg image file.
Qty
We have a minimum quantity which this product will default to when you first open the page. Below this quantity we feel we cannot deliver you the value for money we wish to and for such low volumes we would suggest DIY or a local high street digital printer where no delivery and design costs needs to be absorbed.
Add To Cart
Time to put the crayons down sit back and relax. We advise you take a last look over your options and click the Add To Cart button. Once you have your print job sitting in your shopping cart, at anytime you can go and look at it with the detailed breakdown of the options you have chosen and the price you are paying.
Questions & Answers
I'm not sure if I have the correct artwork?
The artwork we require to enable to print your envelopes straight off is called an ENVELOPE PROOF and comes in the form of a *.PDF file. In this file there must be the outline of the envelope including the flap type, window if there is one and envelope size, together with your design and text. Chances are if you do not know what this is, then you do not have this file yet. Don't panic though as we will help you to design and own your very own *.PDF artwork to keep.
I have my logo as a *.jpg which I would like printing?
Not a problem. If you have artwork which is not officially an envelopes *.PDF proof then you need to make sure you 2 things, if nothing else. Firstly you need to click the "Yes Please. I Will Design Below & Await A PDF To Approve" button, thereafter you need to scroll down to the bottom of the screen to just above the Add To Cart button and upload your artwork using the Upload File button where it says "I Do Not Have A PDF Proof, But Wish To Use This Design:". This upload will land in the hands of our designers who will then be in touch with some designs for your approval if not before to iron out a few more details.
I don't know how many colours my artwork has?
There is only 1 way to tell this and that is to halt what you are doing and email your artwork over to us so we can advise you on this. Simply email us at CustomerServices@EnvelopesPrinted.com and step away from the keyboard until one of our designers replies with all the information you need.
89 x 152mm - Printed 1 Colour
Envelope Code: 89x152mm-1Colour
Reward Points:

2

Current Lead Estimates: 3 To 8 Days
Price Inc: Free Proof & Delivery / Exc: VAT

NOTE:
Look to the very top of your screen to view your cart.
To fill your cart you MUST first click the ADD TO CART button at Step 3 below.
Included: Free Artwork Proof
Excluded: VAT

YOU PAY:

£32.00

---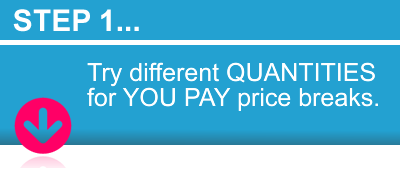 Changing quantity updates the live price YOU PAY.
This envelope has a minimum quantity of 100
Price in reward points:
200
Please make sure all the REQUIRED OPTIONS above marked with a RED STAR * are complete.
NOTE: You MUST click the Add To Cart button below before returning to the top of your screen to view your basket and Checkout.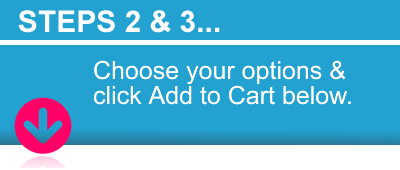 This envelope has a minimum quantity of 100
Modify with more / less print colours...
Tags: 89 x 152mm, 1 Colour
What our lovely customers are saying...
Please take a moment to read and/or submit your printed envelopes testimonials such as those below.

Envelopes Printed Testimonials...
The Printed Envelopes You Are Giving The Best Reviews...
---
See all your previous orders



New customer? Start here.

Click Here To Check What's In Your Cart & Checkout

---
Live help: bottom right of your screen