Contact Us

Hello, I'm Paula ......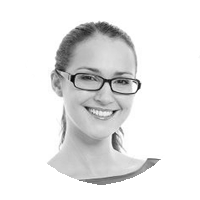 To help us deal with your query effectively,
please choose the option best suited to you. London & Yorkshire
Telephone
For quotes and phone orders, please call:
0113 246 1771
Customer Services:
Please fill out the Contact Form below for all
general queries inc quotes & deliveries.

Live Chat:
Talk to an expert, try our Live Chat
(bottom of your screen).

Comments
We are printed envelopes specialists based in the UK, focussed on bringing high quality affordable envelopes direct to you and your business. Our customers include print brokers, high street printers and mailing houses together with end user organisations and individuals such as banks, charities, political parties and fashion houses. If you have any printed envelopes requirements, please do get in touch, we are only too happy to help.
What our lovely customers are saying...
Please take a moment to read and/or submit your printed envelopes testimonials such as those below.

Envelopes Printed Testimonials...
The Printed Envelopes You Are Giving The Best Reviews...